Insurance Agents & Advisors | Insurance Management Company
Insurance Management Company (IMC) has a risk management and business continuity team with extensive experience in the insurance field. Whether you're looking for risk management services or business continuity services, we will work with you to determine the options that best fit your needs. When you choose Insurance Management Company, you know who has the accountability, who you hired and who is going to do the work for you.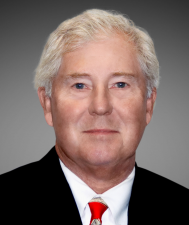 F. Cole Stearns, J.D.
Senior Client Advisor
14 years experience
Cole Stearns joined IMC in 2004 after 25 years of broad industry experience which included working as a corporate lawyer and executive for a Fortune 500 company that was a client of IMC. His experience has included lead roles in the energy and power plant development business, working with global energy developers and technology providers, as well as an international management and energy consulting firm. He has been a speaker with the Practicing Law Institute and the CAPE Institute. He enjoys a wide range of sports and was previously an nationally-ranked competitive figure skater.
Phone: 814-452-3200
Cell Phone: 814-397-4710
Fax: 814-454-5598