Insurance Agents & Advisors | Insurance Management Company
Insurance Management Company (IMC) has a risk management and business continuity team with extensive experience in the insurance field. Whether you're looking for risk management services or business continuity services, we will work with you to determine the options that best fit your needs. When you choose Insurance Management Company, you know who has the accountability, who you hired and who is going to do the work for you.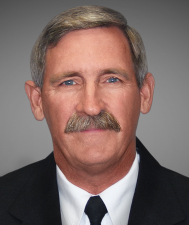 Gregory L. Rinkus
Senior Risk Control Advisor
43 years experience
Gregg is a 1979 and 1988 graduate of Indiana University of Pennsylvania with degrees in Safety Management and Safety Sciences, respectively. He has over 38 years experience in proactive environmental, health and safety (EHS) loss prevention, spending the majority of his career in manufacturing, construction and oil gas. Gregg holds OSHA 10 and 30 hour construction certification and is Six Sigma Green Belt certified. Gregg is married, has two grown sons, and enjoys numerous outdoor activities, reading, and natural history/outdoor writing.
Phone: 814-452-3200
Cell Phone: 814-528-3019
Fax: 814-454-5598