Insurance Agents & Advisors | Insurance Management Company
Insurance Management Company (IMC) has a risk management and business continuity team with extensive experience in the insurance field. Whether you're looking for risk management services or business continuity services, we will work with you to determine the options that best fit your needs. When you choose Insurance Management Company, you know who has the accountability, who you hired and who is going to do the work for you.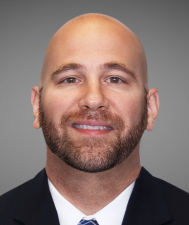 Jeremy S. Biddle, AIC
Senior Client Advisor
18 years experience
Jeremy graduated from Edinboro University in 2003 and joined Insurance Management Company in 2009. Attained AIC designation in 2010 and is a former claims adjuster who also served on the Dedicated Catastrophe Team for a leading national insurer. Enlisted for six years in the PA Amy National Guard. Jeremy is married with three children and enjoys golfing and camping.
Phone: 814-452-3200
Cell Phone: 814-722-5390
Fax: 814-454-5598