Insurance Agents & Advisors | Insurance Management Company
Insurance Management Company (IMC) has a risk management and business continuity team with extensive experience in the insurance field. Whether you're looking for risk management services or business continuity services, we will work with you to determine the options that best fit your needs. When you choose Insurance Management Company, you know who has the accountability, who you hired and who is going to do the work for you.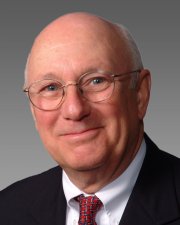 William C. Bloomstine CPCU, ARM
Past President
64 years experience
Graduated from John Carroll University in 1954, served in the U.S. Army Transportation Corp. Joined IMC in 1956, which was established by his father in 1933. Attained CPCU & ARM advanced designations. He has attended many insurance educational seminars, taught college insurance classes, and has spoken at many national forums. Bill also maintains friendly relationships with a host of leading insurance company executives. He and his wife enjoy the company of their four children and twelve grandchildren. He enjoys sailing, bicycling, and homestead maintenance.
Phone: 814-452-3200
Cell Phone: 814-397-7491
Fax: 814-454-5598