Insurance Agents & Advisors | Insurance Management Company
Insurance Management Company (IMC) has a risk management and business continuity team with extensive experience in the insurance field. Whether you're looking for risk management services or business continuity services, we will work with you to determine the options that best fit your needs. When you choose Insurance Management Company, you know who has the accountability, who you hired and who is going to do the work for you.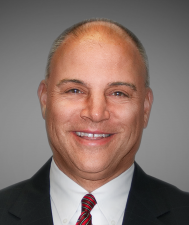 Stephen W. Squeglia, CIC
Client Executive
31 years experience
Joined IMC in 2013. Graduated from The Pennsylvania State University with a Bachelors of Science in Insurance. Attained Certified Insurance Counselor (CIC) designation in 1992. Twenty five plus years of broad insurance experience, most recently at a Nationally owned bank agency. Areas of interest include marketing, sales, and coverage resolution issues. Also has extensive experience and knowledge working with customer surety/ bond needs. Steve is married with five children and enjoys watching family sporting events and reading. Outside of work Steve is involved with the Erie Lions Club and the Board at Glenwood Park YMCA.
Phone: 814-452-3200
Cell Phone: 814-450-8705
Fax: 814-454-5598